Caroline Downey presents Anastasia's Spring Collection on the RTE Today Show
Posted by Catherine and Iryna on 4th Apr 2022
Caroline Downey, stylist presents Spring favourites from Anastasia Boutique on the RTE Today Show. Enhance your Spring Summer wardrobe with new arrivals from our favourites from Essentiel Antwerp, Fee G and premium denim from 7 For All Mankind. Get inspired by the styles below as presented by Caroline Downey on RTE.
Essentiel Antwerp Busan Maxi Dress 7 For All Mankind Modern Trucker Luxe Vintage Jacket
Victoria from Catwalk models wears the Essentiel Antwerp Busan romantic maxi dress in a striking colourful print.
Mary Lee from Catwalk models wears 7 for all Mankind premiium denim jacket with 7 for All Mankind sneaker boot babe jeans with Fee G pink textured pink blouse.
Caroline Kilkenny Lana Stripe Dress Fee G Victoria Dress Green
Caroline Downey wears Caroline Kilkenny Zebra Lana Dress
Victoria wears Fee G Victoria Dress, delicate, flower, pleat dress with tulle detail
,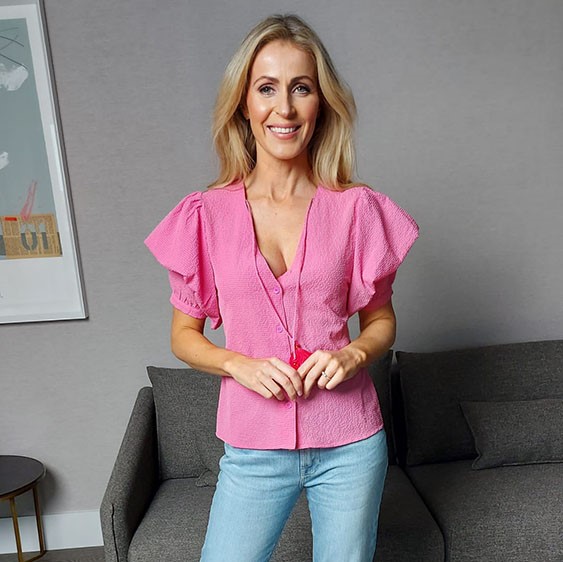 Models Victoria and Mary Lee from Catwalks Models.