Shoot on Eileen Dunne and Mary Kennedy, TV personalities, in the RSPV Magazine styled by Rosalind Lipsett
Posted by Catherine on 26th Sep 2023
Eileen Dunne, Irish journalist and former news reader and Mary Kennedy, Irish Television personality and former news reader feature in the RSPV magazine in April 2023. They speak about retirement, their current stage in life and what is next for them.
Eileen Dunne and Mary Kennedy are styled by Rosalind Lipsett wearing clothing from Anastasia Boutique, Ranelagh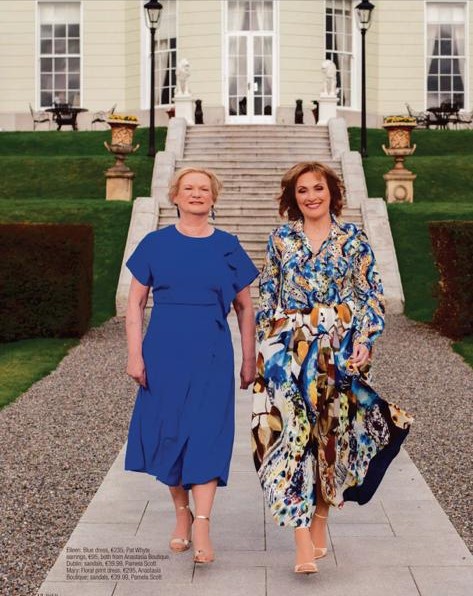 Eileen Dunne wears royal blue dress by Caroline Kilkenny
Mary Kennedy wears dress by Sara Roka silk, shirt style, dress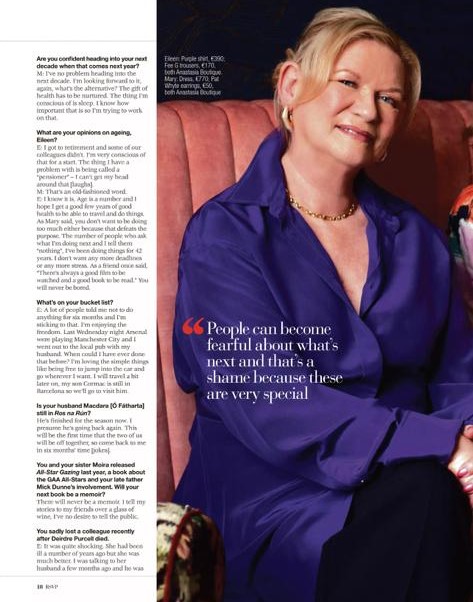 Eileen Dunne wears purple silk blouse by Sportmax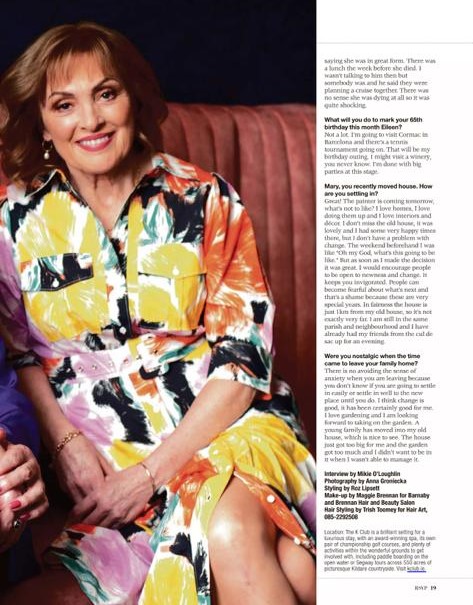 Mary Kennedy wears vibrant, print, shirt dress by Essentiel Antwerp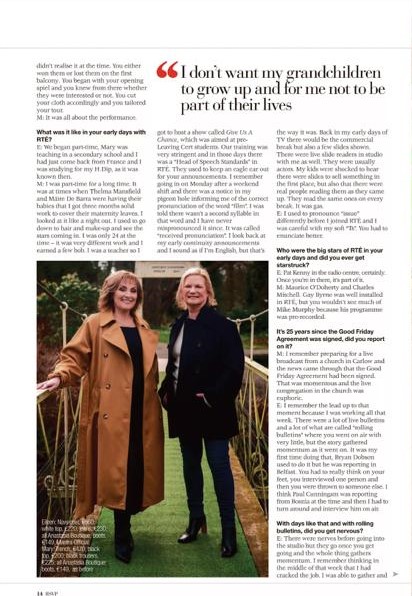 Mary Kennedy wears trench style coat by Sportmax
Eileen Dunne wears Sportmax wool jacket and 7 for All Mankind jeans.